Broadcast Studio
The Broadcast News studio is used for producing radio and television newscasts for broadcast related coursework and the Broadcast News Network, a station run by broadcast journalism students.
The TV studio includes three studio cameras with teleprompters and a live set. The radio studio has full broadcast capabilities. Radio and TV editing machines are installed in the editing rooms and students can do their editing assignments there under the supervision of technicians. Both linear and non-linear editing sets are available.
Equipment
The department has a number of HD cameras, DSLR cameras, voice recorders, microphones and other equipment available for student use throughout the academic year. To book equipment, please go here.
Computer Laboratories
The computer laboratories provide PC notebooks, Macbooks and iMacs which are equipped with Adobe and other software needed for coursework and student media. Many of the professional journalism classes are taught in the labs.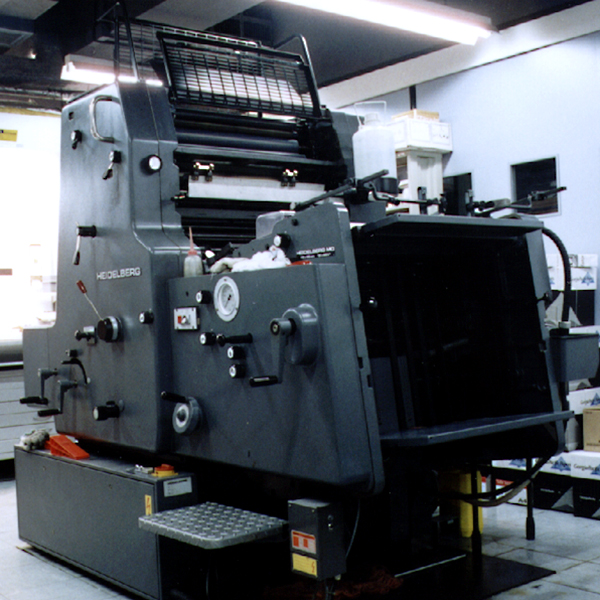 Printing Laboratory
The printing laboratory meets the needs of the student magazines (San Po Yan, The Young Reporter, and The Young Financial Post) and other printing and publishing activities of the School of Communication.
The laboratory houses a Heidelberg MO offset press and a Polar 92 EM guillotine.
The Printing Laboratory is not available for individual use. Students and faculty with printing requirements should consult the Printing Technician, Mr. Leung Wai-Hung.
Student Newsroom
Journalism students have a dedicated newsroom for the headquarters of their student media equipped with state-of-the art technology and a meeting room.